The last 2 years were really tough times for General motors that had filed bankruptcy in U.S. But CEO Karl Slym, the enthusiastic and ever smiling head honcho of General Motors has a different story to tell. And he said this not entirely keeping the disastrous happenings in the financial world in mind but also the fact that the GM in India was under severe attack from an established known set of rivals that has harried GM everywhere in the world.
However, unlike many places where the US prestige car maker has fought it out hard, it has taken a steady approach to establish itself in India.The quick moves from Ford, Hyundai, Toyota, VW and the likes had the US car maker in a jinx and that's when General Motors India started to re innovate itself. A sudden influx of new new ideas, and zeal formed the core of the all new Chevrolet Aveo.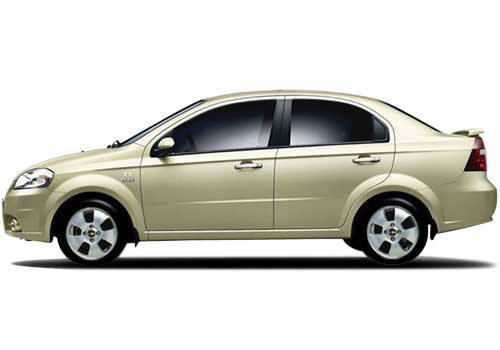 This time GM is back with a bang. It's upped its ante and ready take its rivals head on. General Motors is surely going to be right there in the thick of things to send a clear message to one and all that the elite car maker from US – means business. The GM's revered Aveo brand has been religiously serving for over a decade across various markets but in India, it is yet to capture the hearts of the Indian customers.This GM's legendary reliability is what is going to put the New Aveo into the battleground of Indian sedans. The Aveo is a gentle giant easily that is highly competent for urban use This is a new jewel on the diamond studded crown. Although it's not in the league of big brawny Captiva, an earth-shattering monster, it's definitely is its younger sibling.

Some attractive features of the New Aveo are as follows:-
Technology:
The epicenter of the Aveo is a robust 1.4 L engine with 2 variant specifications. It has 4 valves per cylinder with DOHC (Dual Overhead Camshafts) configuration to deliver impeccable performance. The 1.4 L engine delivers a peak power of 94 Bhp and a peak torque of 127 Nm. The engine is managed by an advanced 32 bit microprocessor that takes up to eight different performance measures and constantly re-aligns the engine performance. This makes driving an enchanting experience.It also has some sort of an artificial intelligence ingrained in its intake system. It has a VGIS (The Variable Geometry Intake System), which enables the car to vary its air intake according to needs of the driver.
Exteriors and Interiors: It has the graciousness and elegance of a high end sedan. The key to the New Aveo is its gorgeous design that is a well thought-out fusion of several captivating features like the two tone scheme, rich instrumentation, satin-chrome accents and wood-grain-style trim.
Comfort, Convenience and Safety: Its plush interiors give the occupant a pleasant feeling. The new Aveo is a lot about smart-packaging and high-tech gadgetry for improved comfort and convenience of the occupants.The rear seat sports integrated headrests, rear armrest with cup holders, tilt steering, hydraulic assist power steering are all attractive features on the Aveo. The LT variant has got a driver airbag, plush leather upholstery, 2 DIN integrated audio system and stylish alloy wheels.ABS is an optional feature.
Now moving on to the specifics
Cylinder Count 4
Displacement (cc) 1399
Max Power (ps) 94
Torque (nm) 127
VGIS Technology Yes
Kerb Weight (Kg) 1095
Suspension
Front McPherson Strut
Rear Torsion Beam
Dimension (mm)
Length 4310
Width 1710
Height 1505
Wheelbase 2480
Wheel & Tyre 185/60 R14
Driving is not the only pleasure the Aveo offers. In fact being driven is the car's greatest USP Moreover it is a signal to the Hyundai, Ford ,VW and the likes that this car segment is where it will not just set the pace but also lead from the front.