Formula one is   an amazing sport that gathers unique viewership and ultimate excitement in the minds of people. But have we ever wondered as to which country represents a lion's share in this ultimate racing sport. If you have guessed Germany, then you are right. Refer to the astounding stats to reiterate this fact.
6 Formula one Drivers out of the 24 drivers who blaze the race track are from Germany. The 4  Brazilian drivers come a close second in the country representation.

The German drivers are listed below,
Sebastian Vettel

Nico Rosberg

Michael Schumacher

Adrian Sutil

Nico Hulkenberg

Timo Glock

All the above drivers are from Germany. Notwithstanding the drivers nationality, even the major companies that are a driving force behind the Formula one cars teams, are also from Germany.Ferrari and Cosworth come a close second that represent the teams.
The car teams that have a German background are : With Mercedes alone running 3 teams along with a collaboration with other sponsors,we also have the Munich based BMW supporting the Williams-Sauber-Ferrari team.
McLaren-Mercedes

Mercedes GP

Force India-Mercedes

BMW Sauber-Ferrari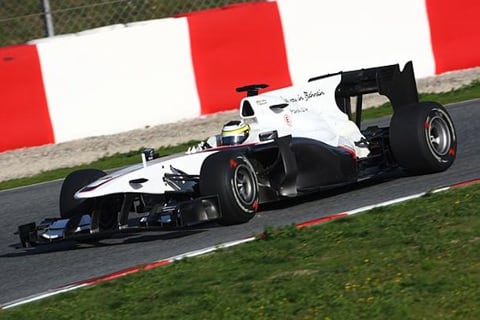 Please follow and like us: